Emily Fletcher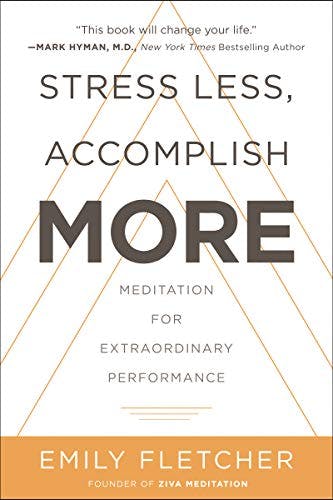 Emily Fletcher is the founder of Ziva Meditation and the creator of zivaONLINE the world's first online meditation training. Ziva's mission is to make meditation attractive, accessible and easy to adopt into modern life.
Recently featured in The New York Times, named top 100 women in wellness to watch and regarded as one of the leading experts in meditation for performance, Emily has been invited by companies like Google, Barclays Bank & sweetgreen to help improve company performance through meditation.
Emily began her ten years of training in Rishikesh, India and was inspired to teach after experiencing the profound physical and mental benefits meditation provided her during her 10-year career on Broadway, which included roles in Chicago, The Producers & A Chorus Line.
Emily has been invited to speak at Harvard Business School, Bulletproof Biohacking Conference, Summit Series, Wanderlust, A-Fest and the Omega Institute. So far, she has taught over 7,000 people to become self-sufficient meditators with the Ziva Technique to take with them for life.
Stress Less, Accomplish More: Meditation for Extraordinary Performance
William Morrow, 2019