Ian Winwood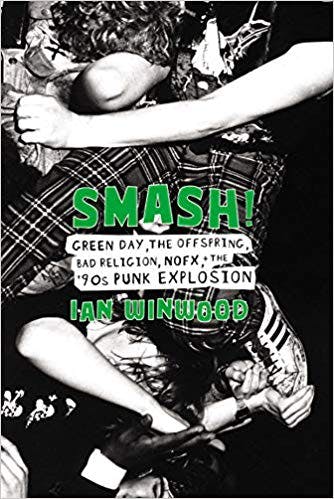 Ian is an author and journalist of almost thirty years' standing. His most recent book, Smash! Green Day, The Offspring, Bad Religion, NOFX & the Nineties Punk Explosion was published last year by Da Capo Press and described by the influential LA Weekly as 'a phenomenal book.' He has also been published by Faber & Faber. 
Despite an allergy to its news and comment pages, he is a regular contributor to the Telegraph, the culture section of which is among the best in the business, and to the weekly rock magazine Kerrang! His work has also appeared in the Guardian, Rolling Stone, New Musical Express, Mojo, the Mirror, Revolver and Q, among others. He was once awarded the title of Rock Writer of the Year by Amazon, for which he received a cheque for £450 and plaque that broke in the post. He has twice toured with the singer and songwriter Frank Turner and, in front of paying audiences, each night summoned ninety minutes worth of questions and chat off the top of his head.
He lives in Camden Town with his fiancé and their two cats. A proud citizen of the People's Republic of South Yorkshire, he is a long-suffering Barnsley Football Club supporter. 
SMASH!: Green Day, The Offspring, Bad Religion, NOFX, and the '90s Punk Explosion
Da Capo, 2018