Mark Blake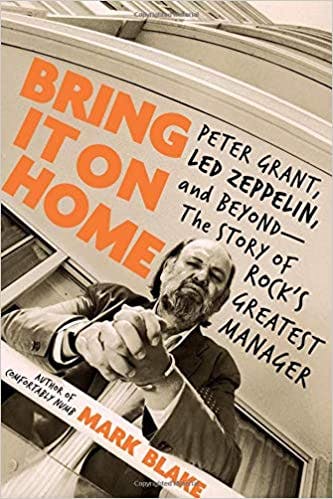 Mark Blake is an author and editor, whose work has been published in books, magazines and newspapers since 1989. A former Assistant Editor of Q magazine and long-time contributor to the UK's biggest-selling music monthly Mojo, he has also written for Classic Rock, The Times, Rolling Stone and Billboard.
Bring It On Home, his 2018 biography of Led Zeppelin's notorious manager Peter Grant, was listed as a Music Book Of The Year in The Times, The Sunday Times, Daily Mail and Daily Telegraph and as one of the Best Books Of 2018 by The Observer. His first biography, the best-selling Pigs Might Fly: The Inside Story Of Pink Floyd, was published in 2007, updated in 2013 and 2017, and awarded the Guardian's Paperback Of The Week.
Blake's Queen biography, Is This The Real Life, was published in 2010, and described by Q as "the definitive text on a Brit-rock institution". His 2014 book, Pretend You're In A War: The Who And The Sixties, was praised by the Sunday Telegraph for "giving new reasons to appreciate the angst and theory behind The Who's music."
Blake has also edited and contributed to titles about Freddie Mercury, Keith Richards and Punk, and worked on official projects for Queen, The Who, the Jimi Hendrix estate and Pink Floyd, including 2017's Their Mortal Remains exhibition at London's Victoria & Albert Museum. In summer 2017, he helped launch Planet Rock magazine on behalf of the UK's award-winning rock radio station, and is a contributing editor to the title. He lives just outside London with his wife and son.
BRING IT ON HOME
Da Capo Press, 2018